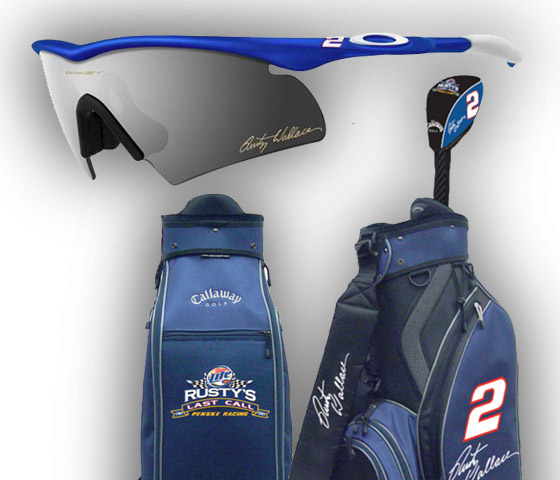 One of the most popular drivers in NASCAR history, Rusty Wallace has been a mainstay in licensed goods and services for nearly 20 years. From traditional racing-related goods such as diecast and apparel, to luxury brands such as Callaway Golf and Oakley, the Rusty Wallace brand has the power to move licensed goods.
The brand has recently been expanded to include services such as the Rusty Wallace Racing Experience, an officially-licensed driving school that gives fans the thrill of driving a NASCAR-style race car at nearly 20 world-class racing facilities each year.
To inquire about Rusty Wallace licensing opportunities, please visit our contact us page.